Regular price
Sale price
$49.00
Unit price
per
Sale
Sold out
Free Shipping On Orders Over $150*
Ltd. Lifetime Warranty

Call Us: 406-202-3500

Easy Returns & Exchanges
View full details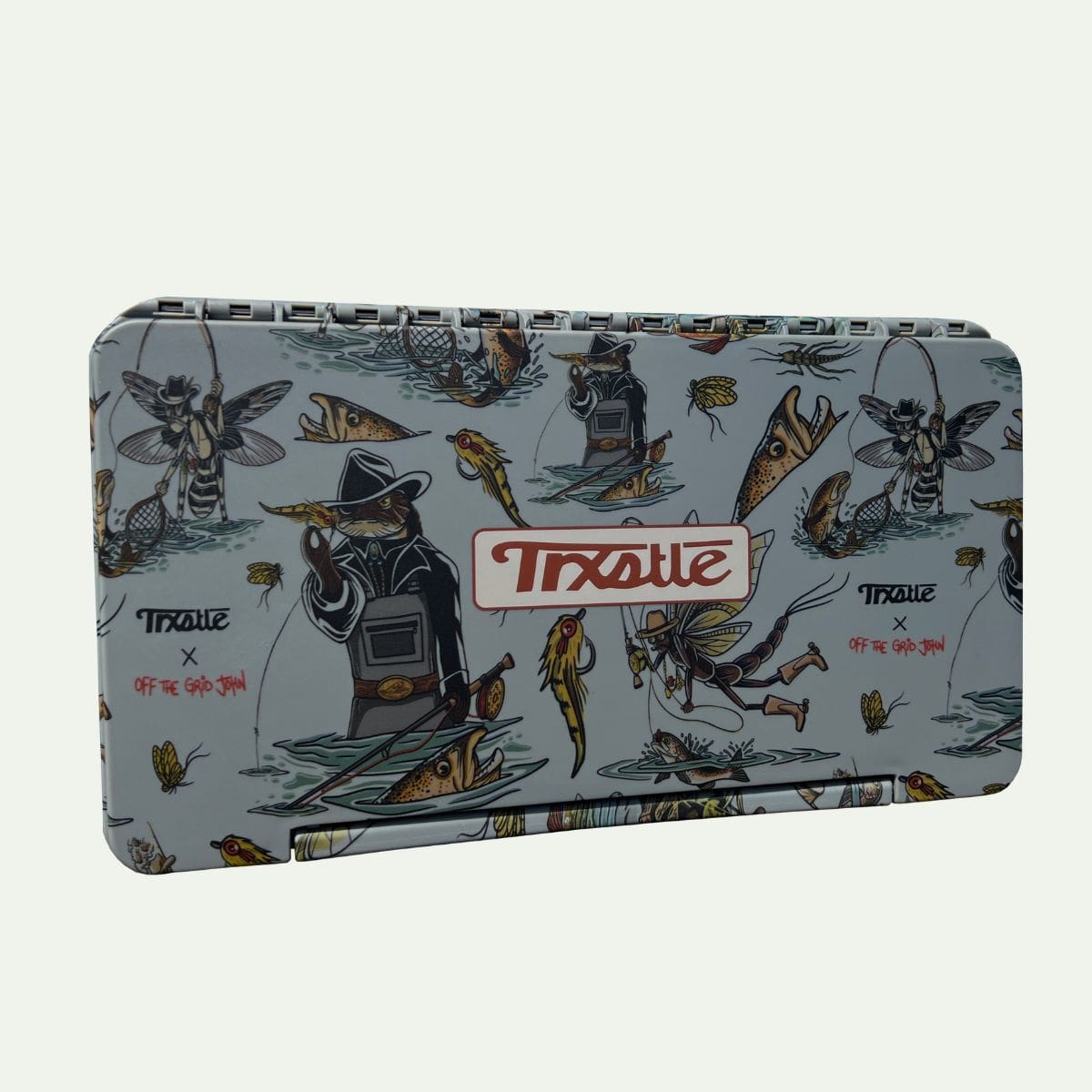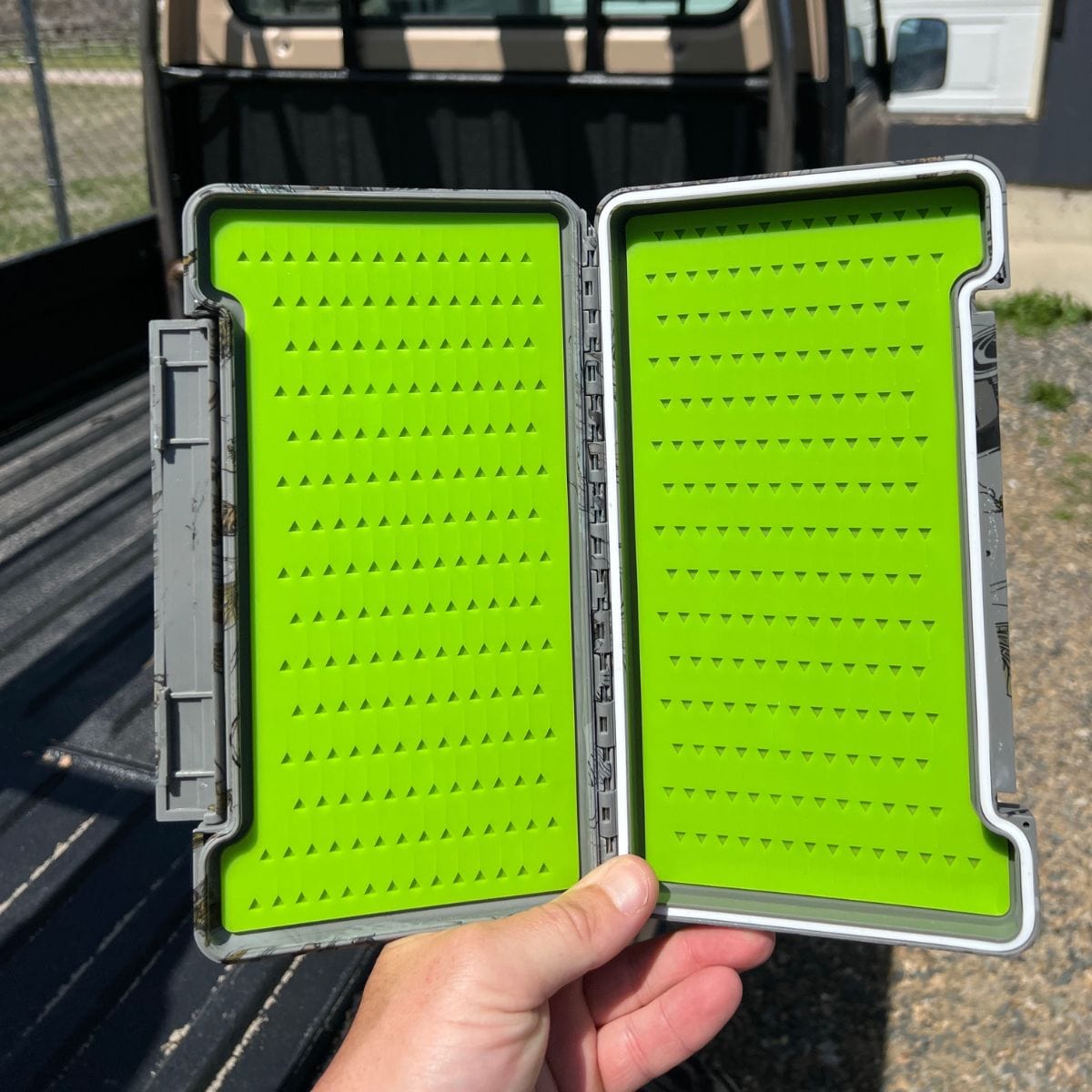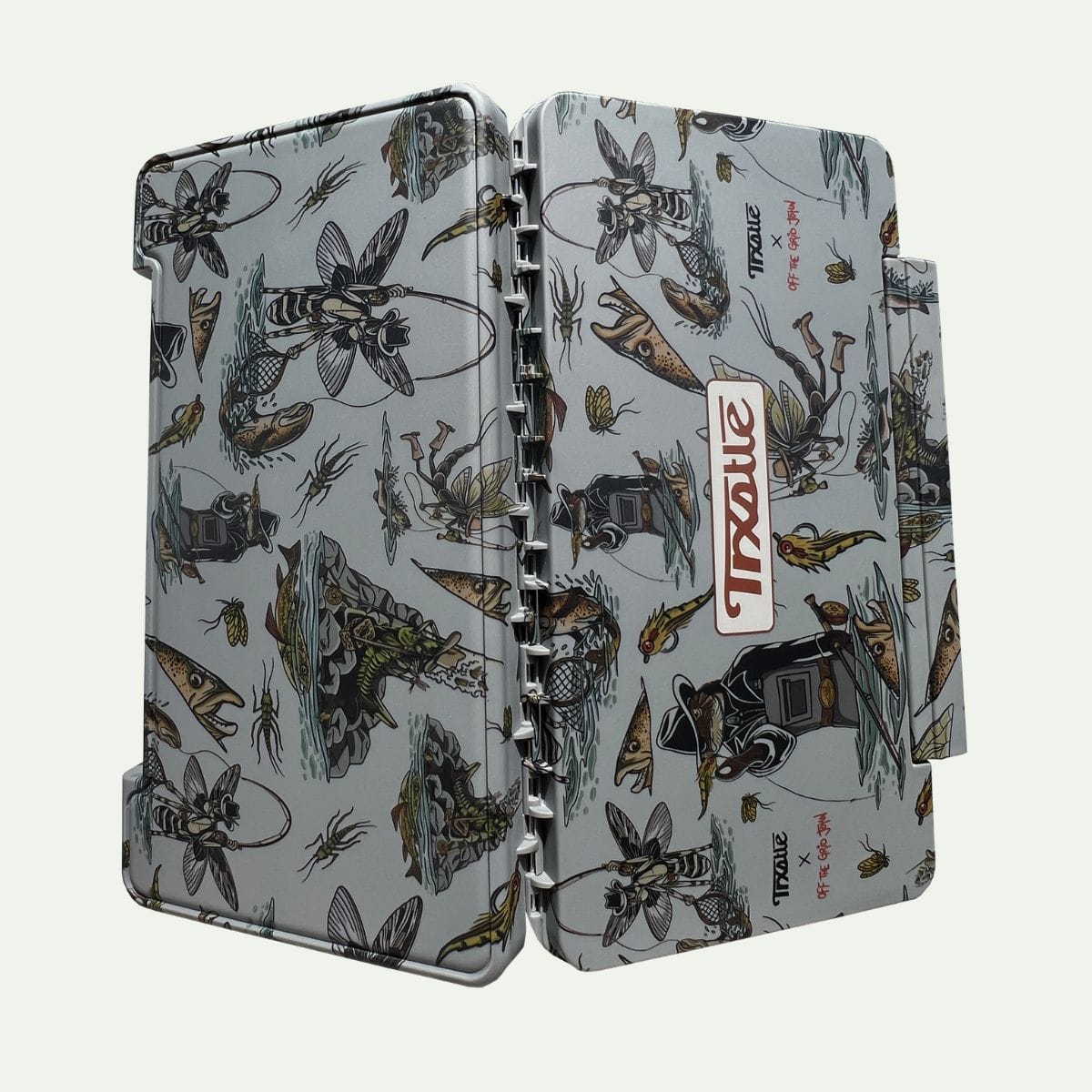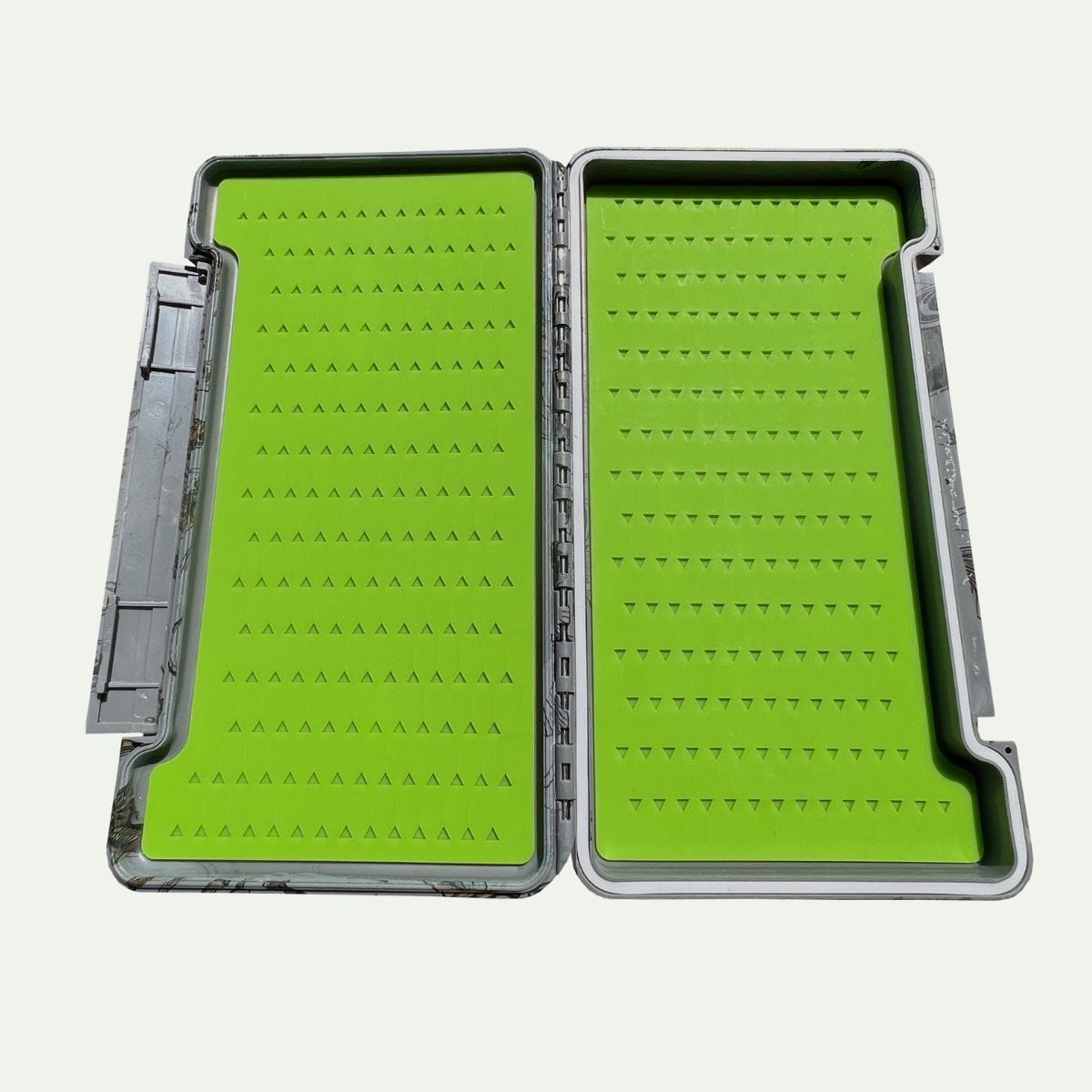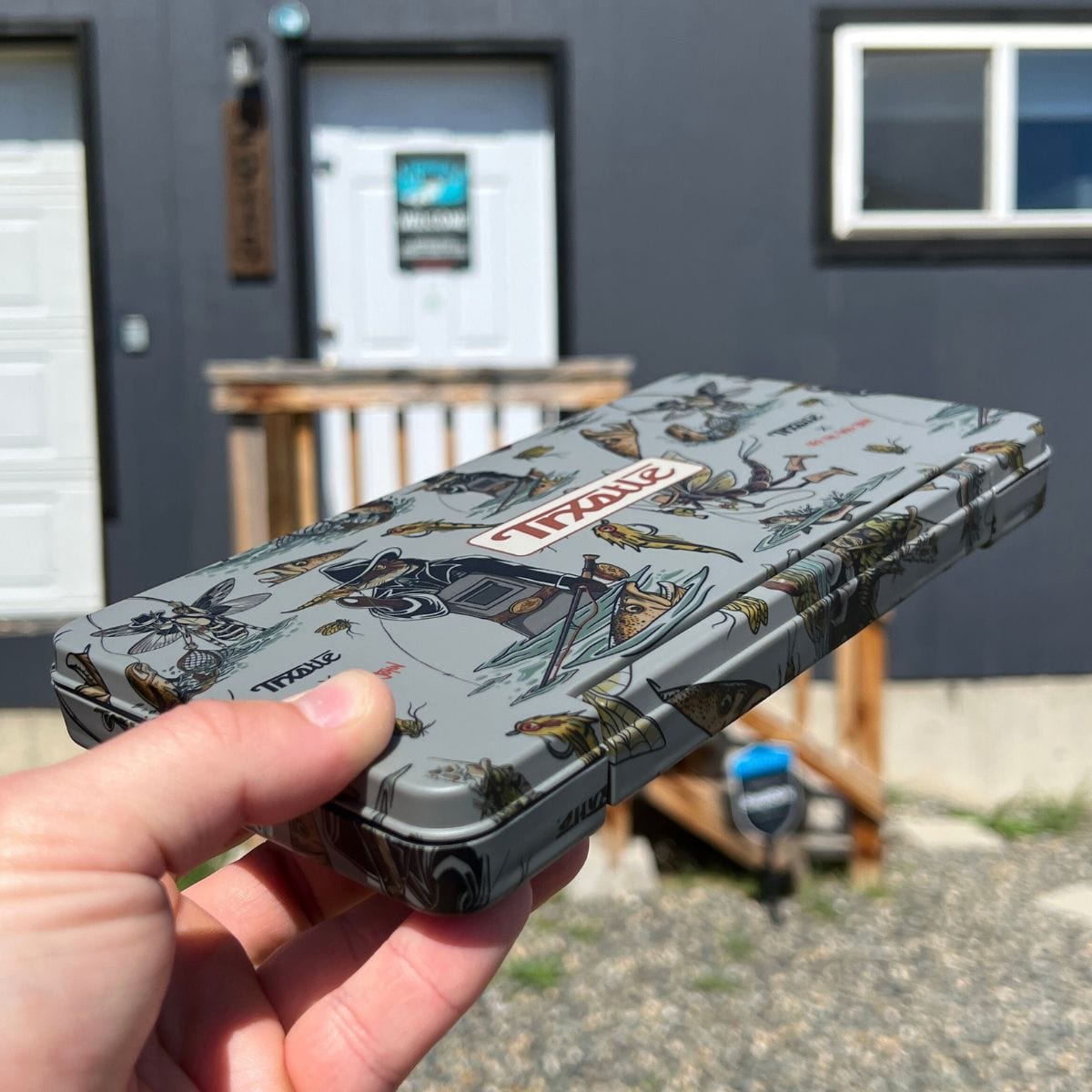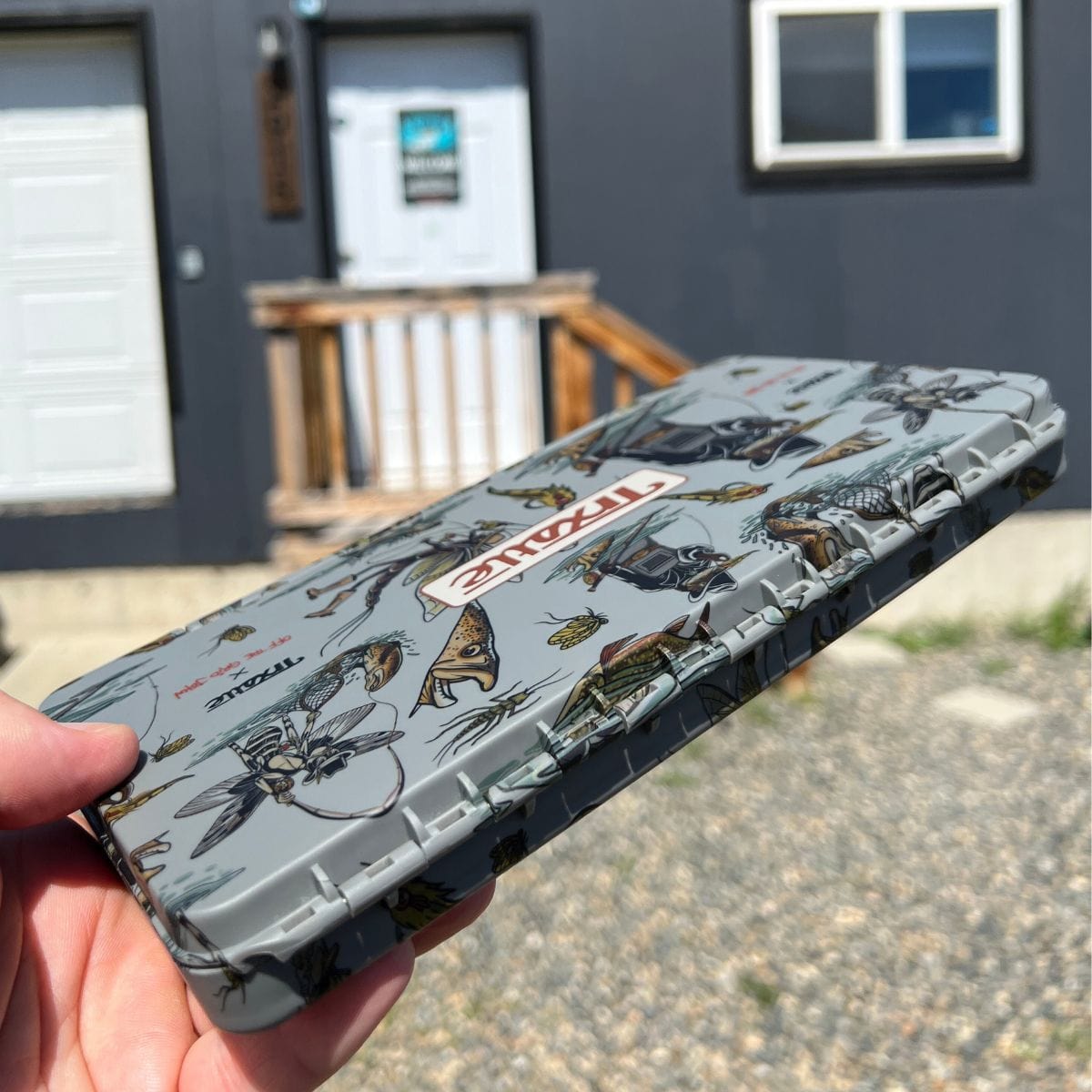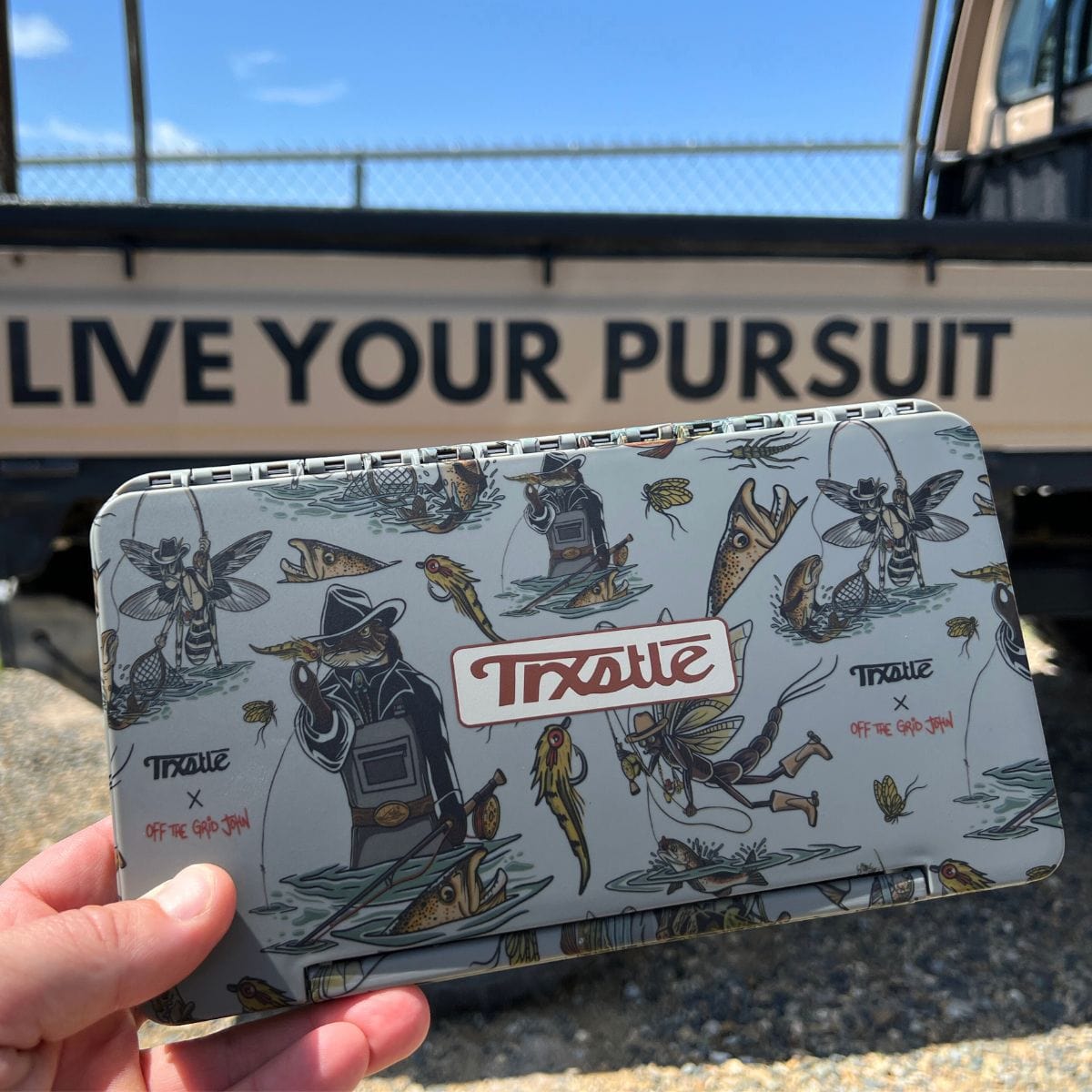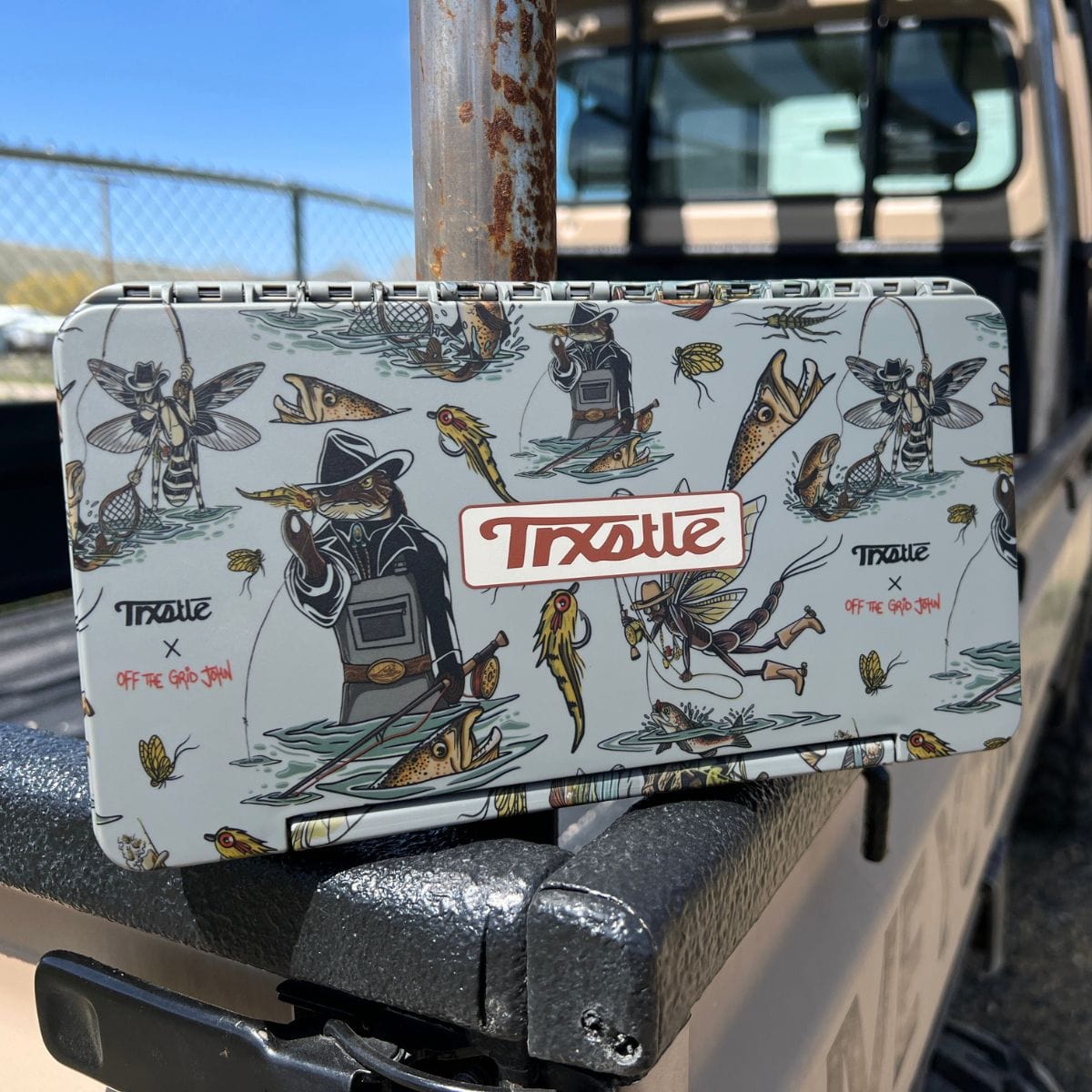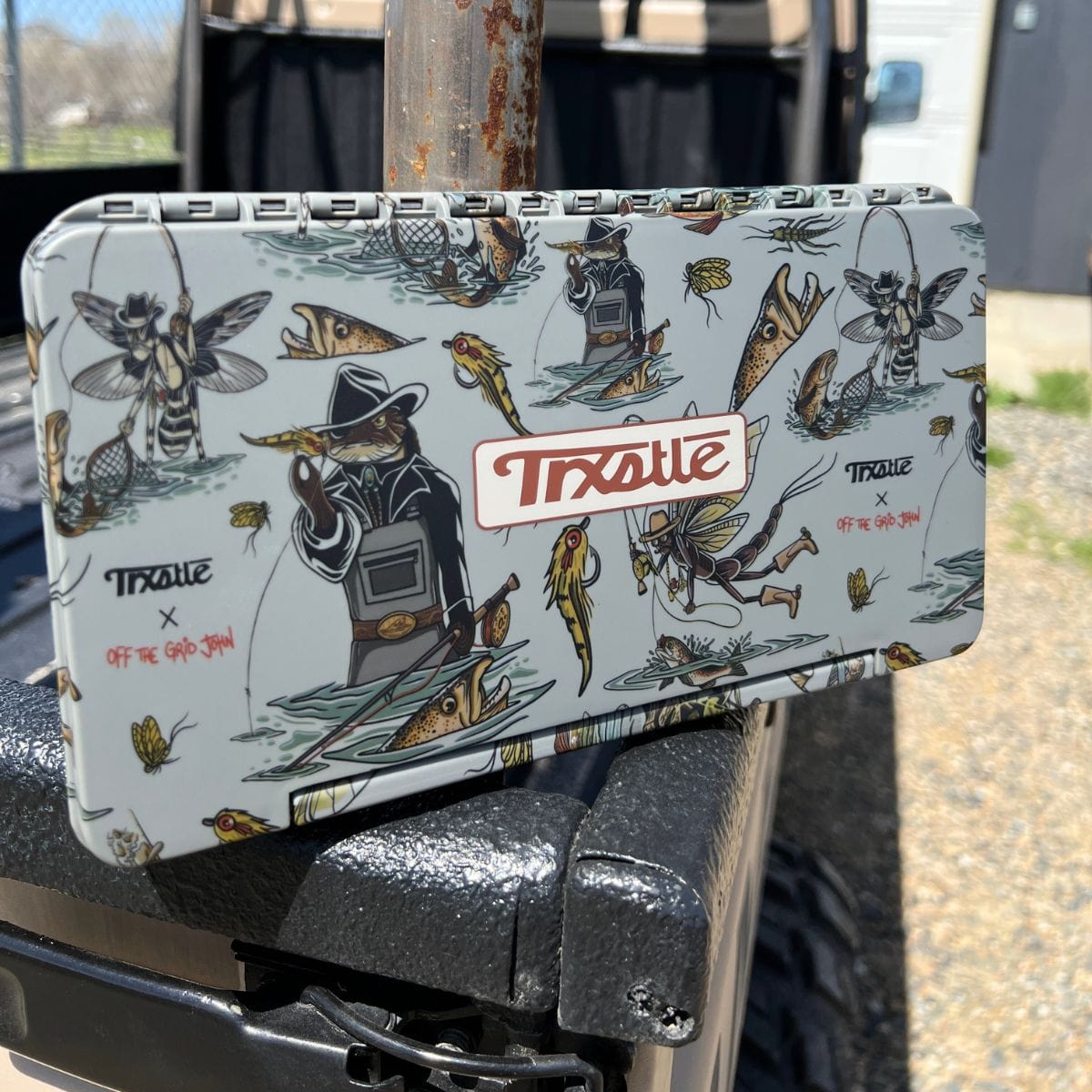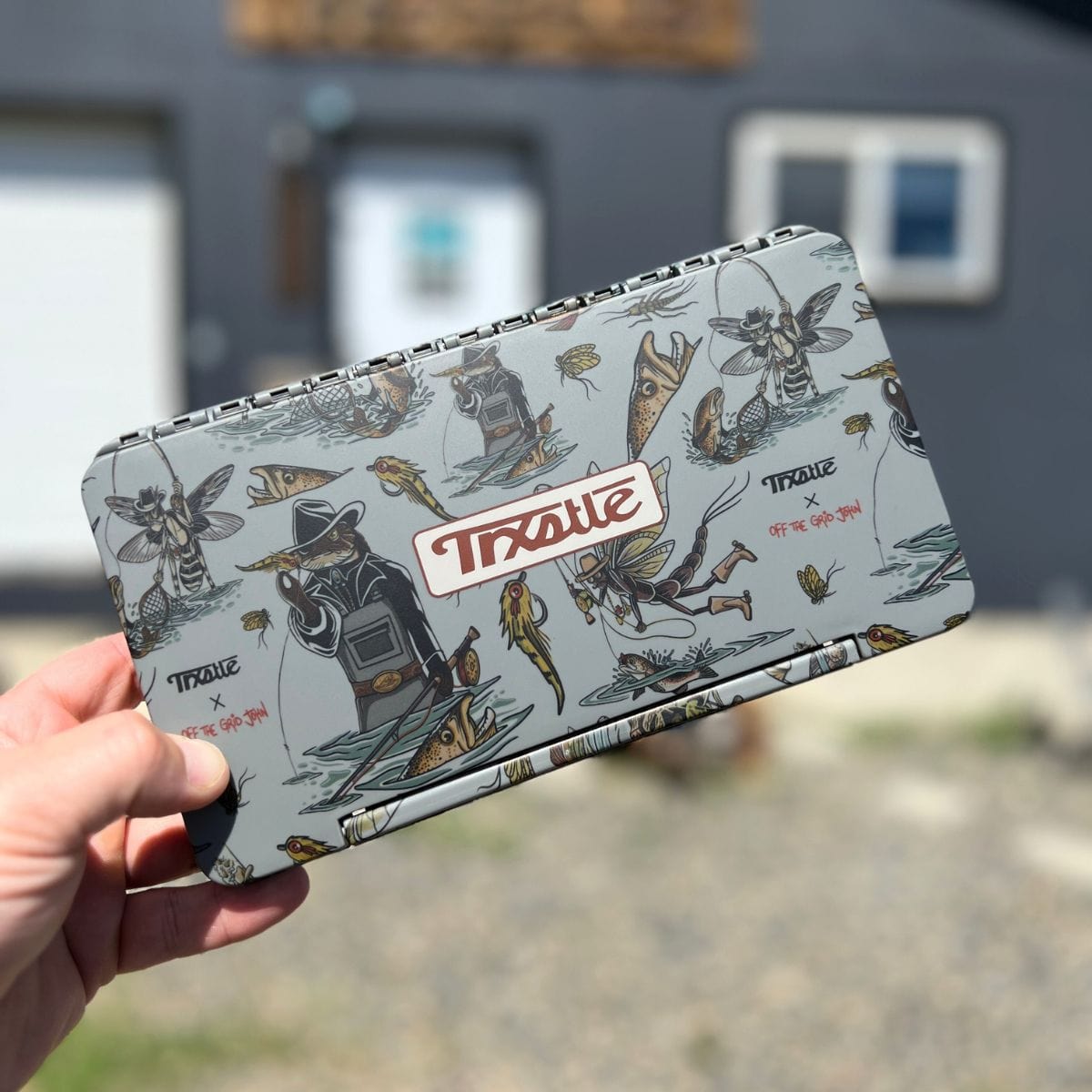 Product information
Trxstle's new artist series fly box features our Tough To Swallow seamless print by artist Off The Grid John. The print wraps around all sides of the box, using a full 360° application method. The ultra-fine matte print shows all of the intricate details of the artwork while providing a durable and non-reflective finish. Use this double sided fly box with silicone fly inserts to store your favorite dry flies, streamers, nymphs, or jigs. Equipped with a double capture latch enclosure and complete rubber seal.

Custom graphic print on all sides
Dual capture latch
Two sided storage
Silicone fly inserts
360° rubber seal
External Dimensions: 9" x 5.25" x 1"
Q: Does it have a waterproof seal?
A: Yes, the box has a full perimeter seal.

Q: What are the inside fly inserts made of?
A: The inserts are made of silicone.

Q: What size is it?
A: Outside dimensions: 9" x 5.25" x 1"

Q: Can it hold streamers?
A: Yes, the box will hold most streamers.

Q: How many flies does it hold?
A: The box contains approximately 420 slits for hooks.

Q: Is this the best looking fly box of all time?
A: Yes.
Look no further
This has been one of my favorite fly boxes to date. Well-built, waterproof, and love the artistry. Would definitely buy again.
Dopest Fly Box!
I recently came across this fly box that completely blew me away with its creative design and exceptional waterproofing. This is a must-have for any angler out there! I think it also will improve my odds of landing fish. Science.