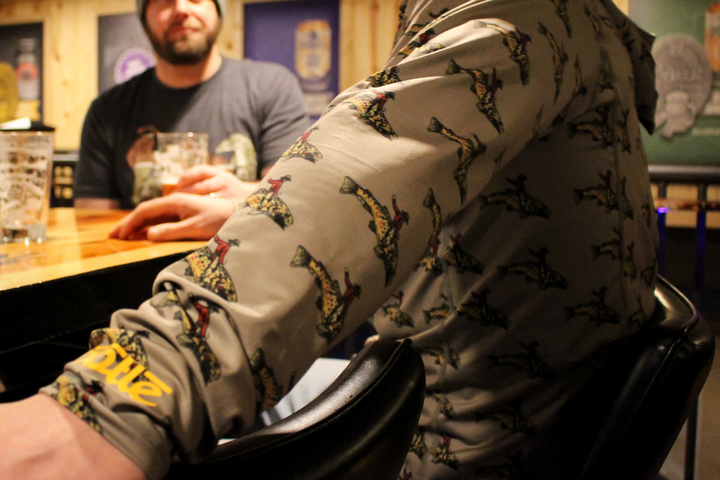 Smell The Roses, Not Your Hoody
Anti-microbial/anti-odor fabric ensures your favorite sun hoody never stinks.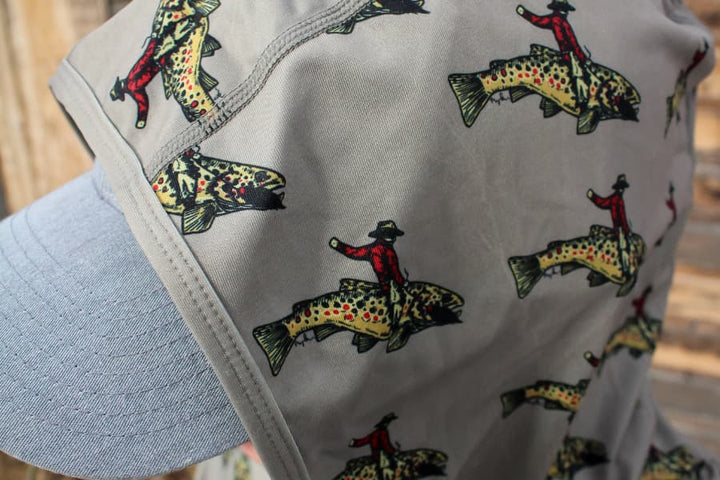 Brown Trout Rodeo?!
The eye catching print on our Featherweight Sun Hoody will bring in the compliments when you're out around town and the disruptive pattern prevents you from looking like a fly angler to waiting fish.
Don't Get Burnt
The UPF 30 rating will keep you sun-safe on the hottest days of the year, whether standing in a river, on a boat, or on a mountainside.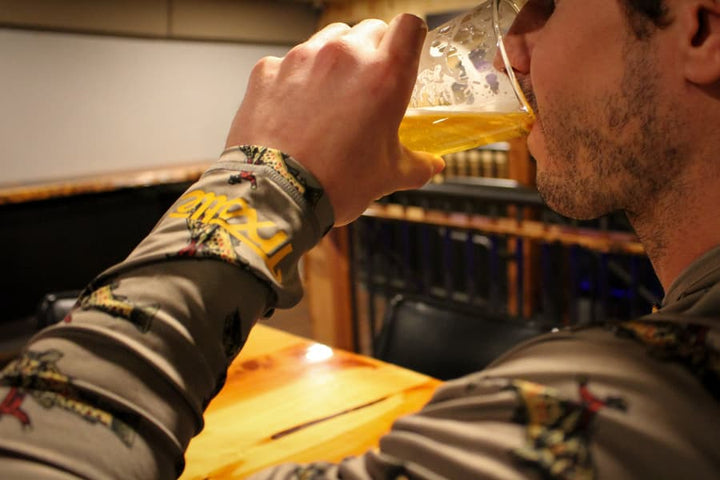 Mobility & More
Whether casting or lifting a pint glass, the stretch built into the fabric of the sun hoody lets you move without hindering motion. Thumb holes keep your sleeves where you want them.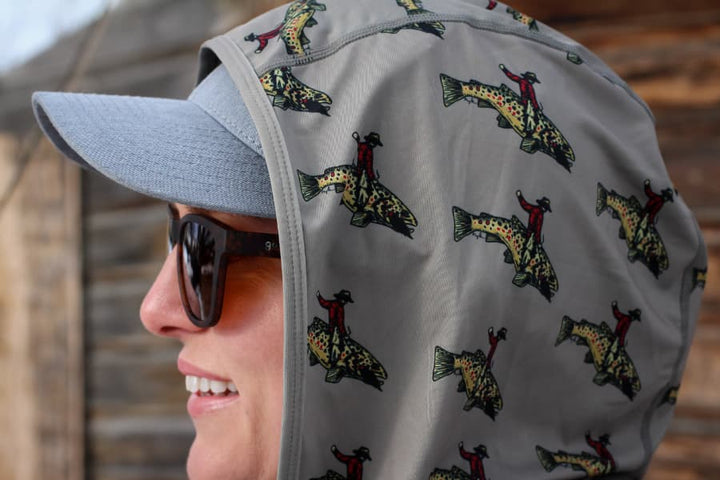 By Anglers For Anglers
The small details - oversized hood to fit over your hat, button front for additional sun and wind protection, thumb holes that keep sleeves put while double hauling, and tags that don't get caught on fly line.
Tight Arms
Ok, so I'm solidly in the "Dad Bod" division and when I tried on the medium featherweight hoodie everything looked great except the arms. They looked more like Smedium sleeves.
I rattled off an email to customer support and they informed me the sleeves are designed to be tighter to keep them out of the way for casting and to accentuate the raw power unleashed when you set a hook. That being said the rep apologized and offered me 50% off a large if I wanted to size-up.
Great all-around experience.
My Fave
Hands down my favorite Sun Hoodie. The material is so comfortable, cool and stretchy. I can't go anywhere without someone asking about it! Ill be ordering these for bday presents for all my fishy friends for sure!
It's my go to
The print is great but the quality and attention to details makes it my go top when I head out to the WNC mountains to fish.
Look Good & Be Comfy
The Sage Green Featherweight Bucking Brown Sun Hoody is the warm weather top we always reach for when the days are long and we know we won't be home from the water until after dark. So what are you waiting for? This sun hoody isn't going to wear itself.