Clamp Clearance Dimensions
Useful dimensions when discussing rack fit are your cross bar thickness and width in the first image below and the clearance from your cross bars to your vehicle roof as shown in the following images.
Please note the minimum clearance for our locking clamp bodies on examples of popular crossbars below. For users with the keyed style lock bodies that want to use crossbars without the necessary minimum space underneath we can offer our low profile kit.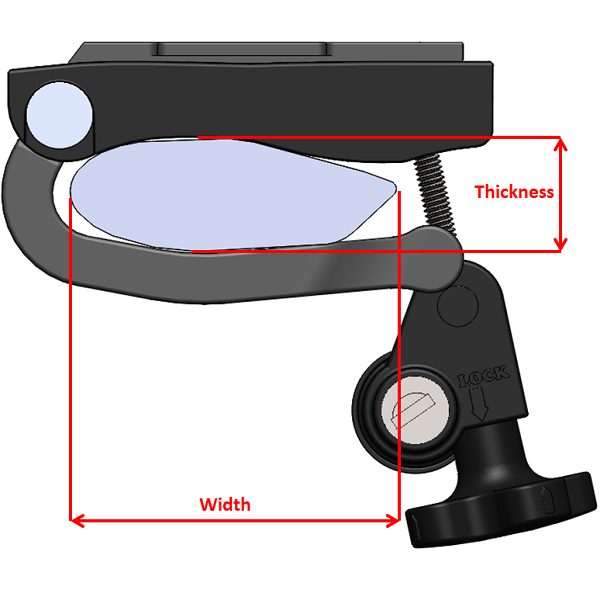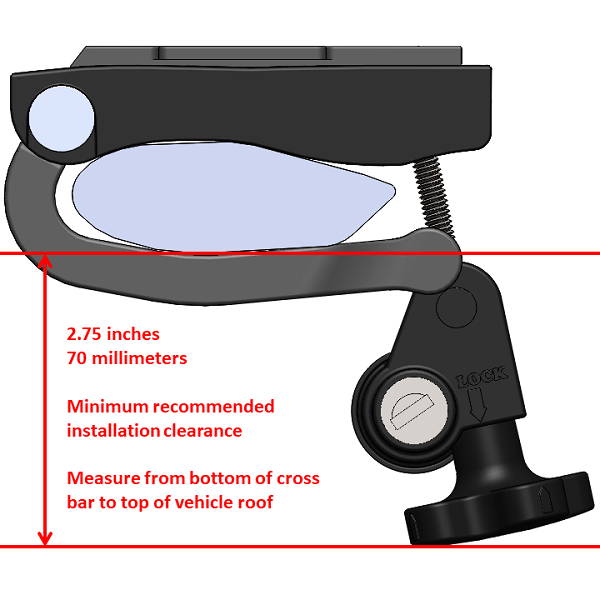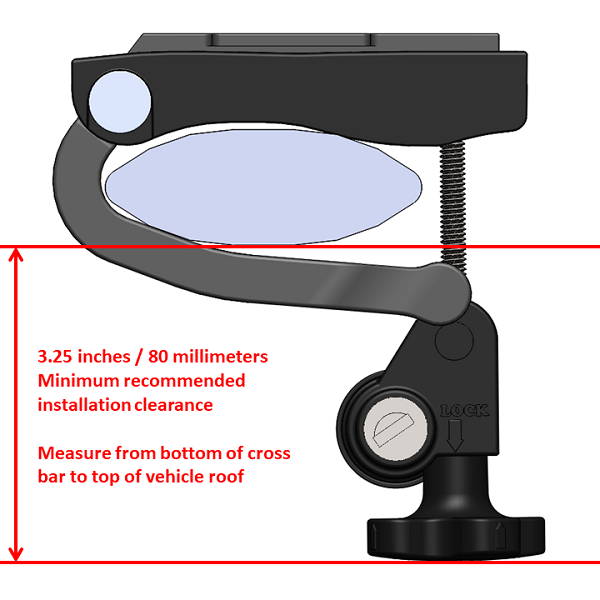 Round Bar (Yakima 1-1/8" Diameter)
Square Bar (Thule Bars and Others)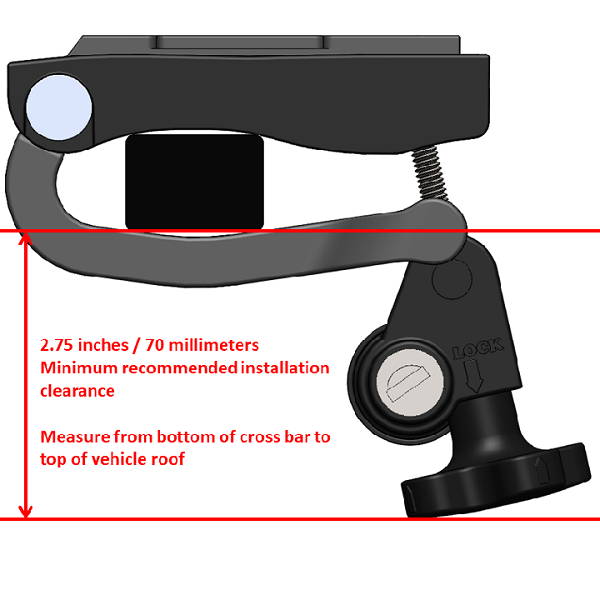 Notes On Other Crossbar Dimensions
Some factory aerobars are very low and close to the roof of the vehicle and extremely thin. Our standard and XL clamps now come stock with low profile mounting hardware to accommodate this popular style of roof rack.
Depending on your crossbar size and selection you may require the XL clamp. You can use our clamp size selection tool on the CRC System page or simply send us an email with details on your rack.
*Please contact us if you have a unique or odd cross bar system and we will do our best to get you up and running.