Standard CRC Sysetm Mounting Distances
Please note the minimum mounting distance for any extended mounting of the CRC. The only exception to this rule is if you are mounting the unit when in the fully collapsed position.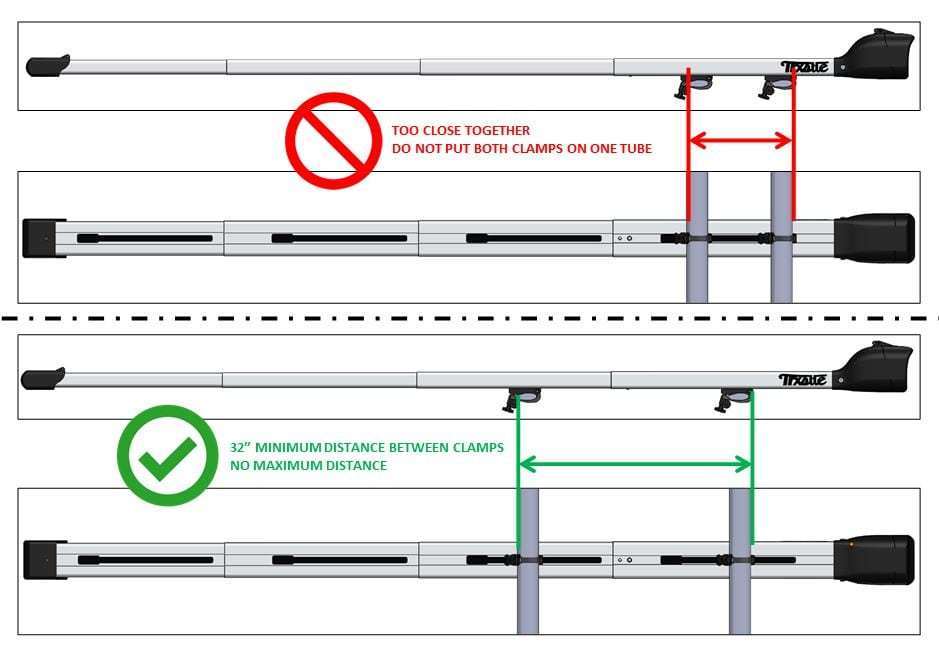 Clamp Clearance Dimensions
Useful dimensions when discussing rack fit are your cross bar thickness and width in the first image below and the clearance from your cross bars to your vehicle roof as shown in the following images.
Please note the minimum clearance for our standard clamps below. If you have insufficient clearance you may use our low profile mounting kit to adapt your clamps to your rack.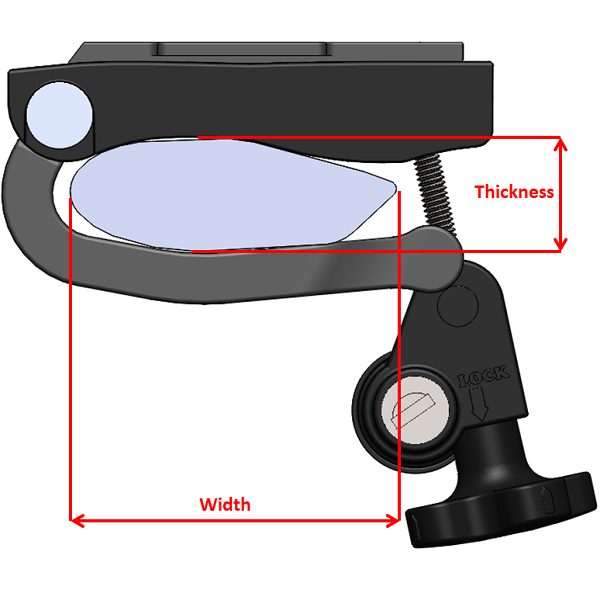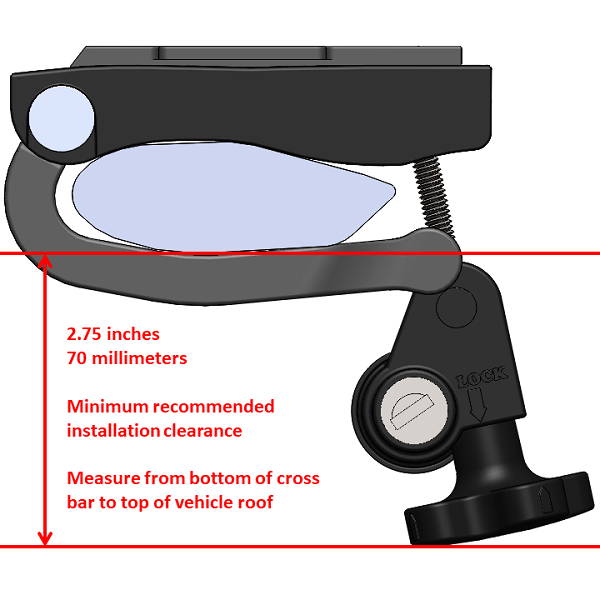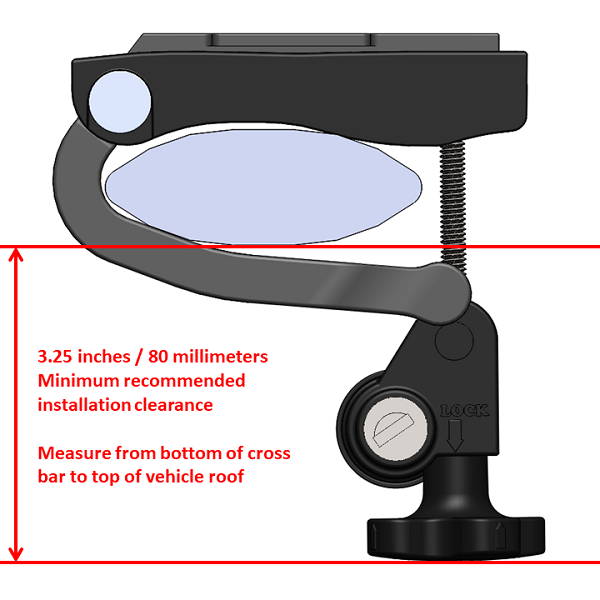 Round Bar (Yakima 1-1/8" Diameter)
Square Bar (Thule Bars and Others)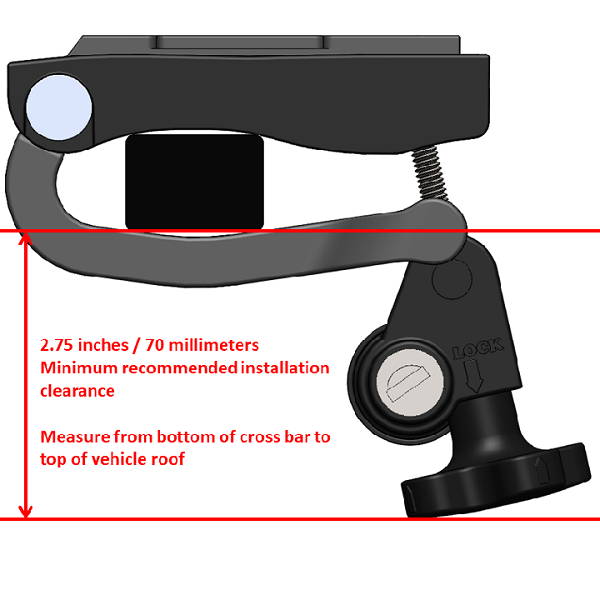 Notes On Other Crossbar Dimensions
Some factory aerobars are very low and close to the roof of the vehicle and extremely thin. For these applications we have a Low Profile Clamp Kit. The kit consists of two (2) new pieces that replace the existing lock housings that fit into the clamp arms, two (2) narrow bar rubber padded spacers for thin cross bars, and two (2) security nuts to replace the full size knob. The driver for the security nuts is included with the kit.
Commercial grade racks are generally too large in size for our standard clamps. The majority of these rack systems include T-nut slots and we have developed a T-nut slot adapter kit that will allow our standard quick clamps to be used with these larger cross bars. Expect the T-nut mounting adapter to be released in 2019.
*Please contact us if you have a unique or odd cross bar system and we will do our best to get you up and running.